More Info
Samsung Galaxy J3 (2017) (16GB Gold)
Samsung Galaxy J3 (2017) (16GB Gold) at £149.00 on Big Bundle 5GB with 1000 mins; 5000 texts; 5000MB of 4G data. Extras: £25 Amazon.co.uk Voucher + Top-up required: £15.
Styled with simple, minimalist design and packed with smart features such as the selfie flash and auto-retouch to allow perfect selfies in low-light conditions. It is fast and responsive, with 2GB of RAM and quad-core processing.
Key Features
Big Bundle 5GB
£149
.00
Upfront

1000

mins

5000

texts

5 GB

data

£0

.00
per month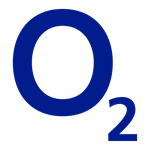 You'll pay a total of

£149
(£149.00 Upfront + £0.00 x 0 payments)

This is over the period of your contract
Promotions
The bundle lasts for a month and renews automatically on the same day each month, but only if you've got enough credit to cover the payment. If you don't, you'll be charged at our standard rates, until all your credit's gone.
£25 Amazon.co.uk Voucher
O2 Travel
£25 Amazon.co.uk Voucher
Unlocked Phones
O2 Travel is a roaming service for customers travelling abroad. It lets you talk, send texts and use the internet abroad without worrying about overspending. Pay Monthly customers pay a single fixed daily rate for allowances. If you're a PAYG customer, it's all about the data. No catch. No scary bill to keep you awake at night. Terms apply.
Free WiFi on the London Underground
All phones are sold unlocked so you can use another networks SIM in your phone whenever you want to.
O2: Charge to Mobile
Stay connected at over 150 stations on the London Underground with free WiFi from Virgin Media. You can check your emails, download documents, check delays and plan your journey on the TFL website, or just WhatsApp your friends.
4G
Charge to Mobile is available for all O2 customers and is a fast, safe and easy way to buy digital content in confidence using just your mobile phone.
O2 WiFi
Enjoy super-fast 4G at no extra cost to you.
O2: Priority
Surf online for free on O2 Wifi in thousands of locations nationwide. It's up to10 times faster than a normal mobile connection, there's no need to eat into your mobile data. Once you''re signed up, that''s i! You'll connect automatically whenever you're near one of our hotspots. Check website for details.
Recommend a Friend and Earn Rewards
It''s exclusive to O2 customers and brings you great offers from high street brands, tickets and experiences, as well as access to the best in entertainment.
Top-up required: £15
Earn rewards each time you recommend a friend and they take out a new contract or upgrade their existing mobile contract. Visit the website for full terms and conditions.