More Info
Apple iPad 9.7" (2018) (128GB Space Grey)
Apple iPad 9.7" (2018) (128GB Space Grey) at £12.00 on Mobile Broadband 1GB (12 Month(s) contract) with 1000MB of 4G data. £18.00 a month.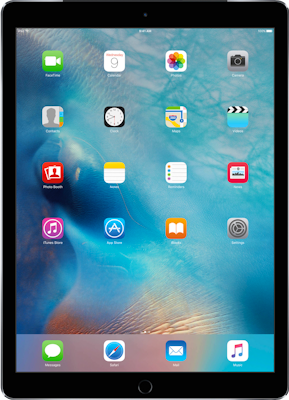 Augmented reality (AR) is a new technology that brings virtual objects into the real world. And every aspect of iPad '— from the display to the processing power to the cameras to the motion sensors '— is designed to make AR apps more magical than ever before. Write notes, paint a watercolour or sign a lease.
Key Features
Internal Memory: 128GB
Mega Pixels: 8
OS: Apple iOS
Data Standard: 4G
Talk Time: Up to 10 hours
Colour: Grey
Sim Type: Nano SIM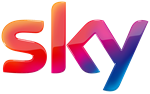 Mobile Broadband 1GB
£12
.00
Upfront

0

mins

0

texts

1 GB

data

£18

.00
per month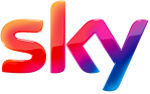 You'll pay a total of

£660
(£12.00 Upfront + £18.00 x 36 payments)

This is over the period of your

12 Month(s)
contract
Promotions
Swap36 - get our lowest monthly price and swap your tablet every three.
Sky Mobile: Roaming Passport
With Sky Mobile, you can now roam in more than 30 EU and EEA destinations at no extra cost. Whether you're relaxing in Spain or sightseeing in Italy, you'll be able to use your phone in exactly the same way as you would at home. Terms and conditions apply. Visit website for details.
Sky Mobile: Data Rollover
At the end of every month, Sky automatically roll over whatever'Â's left into a piggybank, to be used at any time. There'Â's no limit to how much you can store and it can kept for 3 years. If you run out, you can simply Roll back data from your piggybank to use instantly whenever you need it.
Sky Mobile: Mix
Choose the data, calls and texts to suit your needs. If you need more or less you can change your Mix every month, so you only pay for what you need.
Roll Over Data or Cash it for Rewards
At the end of every month, unused data will be automatically rolled over to the Sky piggybank to use at any time. Data can be rolled back from the piggybank 1GB at a time. Data can also be shared with up to 5 SIMs on the same account. Otherwise, unused data can be cashed in for a range of rewards that change every month.
Why Choose Sky Mobile?
Explore a world of possibilities with Sky Mobile, the only network that lets you roll over all your unused data, swap your phone each year and mix your plan whenever you like.
Get a set amount of data from Sky Mobile to use with your smartphone or tablet.