More Info
Samsung Galaxy Note 8 (64GB Midnight Black)
Samsung Galaxy Note 8 (64GB Midnight Black) at £679.00 on SIM Only 3GB (1 Month contract) with 1500 mins; UNLIMITED texts; 3000MB of 4G data. £8.00 a month.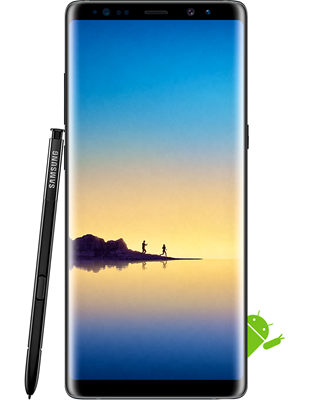 The Samsung Galaxy Note 8 is Samsung's new flagship device. It boasts 6GB RAM, Exynos 8895 octa-core processor, a 6.3" OLED Screen, Infinity Dispay Technology. Fingerprint scanning is embedded in the front of the phone. Further, Samsung will include three biometric security measures 'Ė face and iris scanning capabilities, as well as a rear-mounted fingerprint scanner.
Key Features
Internal Memory: 64GB
Mega Pixels: 12
OS: Android
Data Standard: 4G
Talk Time: Info unavailable
Colour: Black
Sim Type: Nano SIM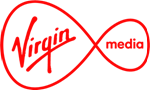 SIM Only 3GB
£679
.00
Upfront

1500

mins

UNLIMITED

texts

3 GB

data

£8

.00
per month

You'll pay a total of

£687
(£679.00 Upfront + £8.00 x 1 payments)

This is over the period of your

1 Month
contract
Virgin: Roam Like Home
Use your UK texts, minutes and data in the EU at no extra costs in 43 destinations within Europe. And if you go over your allowances, run out of credit or need more data, you'll still pay like you would in the UK. Data caps help you stay in control of your usage outside the EU. Visit website for details.
Virgin Mobile: Spending Caps
Virgin Mobile introduces spending caps to give customers more control. Virgin Mobile''s new Spending Caps will let all new and upgrading pay monthly customers set a spending limit so there won''t be any surprises in their next bill.
Free WiFi on the London Underground
Stay connected at over 150 stations on the London Underground with free WiFi from Virgin Media. You can check your emails, download documents, check delays and plan your journey on the TFL website, or just WhatsApp your friends.
4G
Enjoy super-fast 4G at no extra cost to you.
Data Rollover
A free feature that lets you roll over unused monthly data to the next month, giving you a second chance to use it.
Virgin Media WiFi
Enjoy speedy Virgin Media WiFi on the go, which helps connect customers to over 2 million smooth, speedy Virgin Media WiFi hotspots across the UK when they're out and about in the underground or overground. See website for details.
Free Messaging on WhatsApp
WhatsApp uses no data
Free Messaging on Facebook Messenger
Facebook messenger uses no data
F-Secure SAFE
Protect your family's online world with F-Secure SAFE free for 12 months from all manner of threats and internet nasties. Features include: virus protection, browsing and banking protection, family and anti-theft protection.
Change Your Plan Every Month
Virgin customers have the freedom to change their plan each month. They can move it up to enjoy more minutes and data or move it down to reduce the monthly cost. This feature is availble on all pay monthly phones and SIMs. Visit website for details.
99% 4G Coverage
99% 4G Coverage available with Virgin Mobile.
The Carphone Warehouse: Price Promise
If you find a cheaper upgrade, pay monthly or SIM only deal on any smartphone at O2, EE or Vodafone, Carphone Warehouse will match it and pay your first month's line rental. Visit www.carphonewarehouse.com for full terms and conditions.
Recommend a Friend and Earn Rewards
Earn rewards each time you recommend a friend and they take out a new contract or upgrade their existing mobile contract. Visit the website for full terms and conditions.
Virgin Mobile: 14-day Customer Satisfaction Guarantee
Our 14 day Customer Satisfaction Guarantee lets you exchange your joining pack, phone or mobile broadband data device for a different one of the same value or get a full refund, less any airtime or data you've bought. Check website for details.
Virgin Mobile: Freestyle Contracts
Unlike standard mobile contracts, Freestyle Contracts are split into two: one for your phone and one for your tariff. Once you've fully paid off your phone, your monthly payments drops! You can upgrade your phone, change your tariff up or down anytime and cancel your tariff contract with just 30 days' notice, after paying off your phone.
Why Choose Virgin Mobile?
Virgin Mobile uses EE, the UK'ís largest mobile network, so you can enjoy clear reception almost anywhere. With freestyle contracts at no upfront cost, you can move up and down tariffs, according to what suits you each month at no additional cost, so you'íll never be locked in to a tariff that's not working for you. Free voicemail and WiFi on the London Underground come included with all Virgin Media tariffs and existing Virgin Media customers get a range of discounts and additional benefits! With ther 14-day Customer Satisfaction Guarantee you can return your phone for a full refund minus any airtime you'íve used.
SIMO plans lets you keep your current phone and get a flexible 12-month contract where you can change your tariff each month - up or down! You can also benefit from data rollover, data free message and free WiFi.